Caution is always urged when using the busy highways since some drivers don't observe the traffic rules like they are supposed to. There has been an increase in the number of accidents happening in the country with the government urging Kenyans to be more careful while using the roads.
As reported by Ma3Route;
@Ma3Route 07:20 There's an accident at roasters flyover. These two people were hit by a car and the need urgent help 😓😓😓😓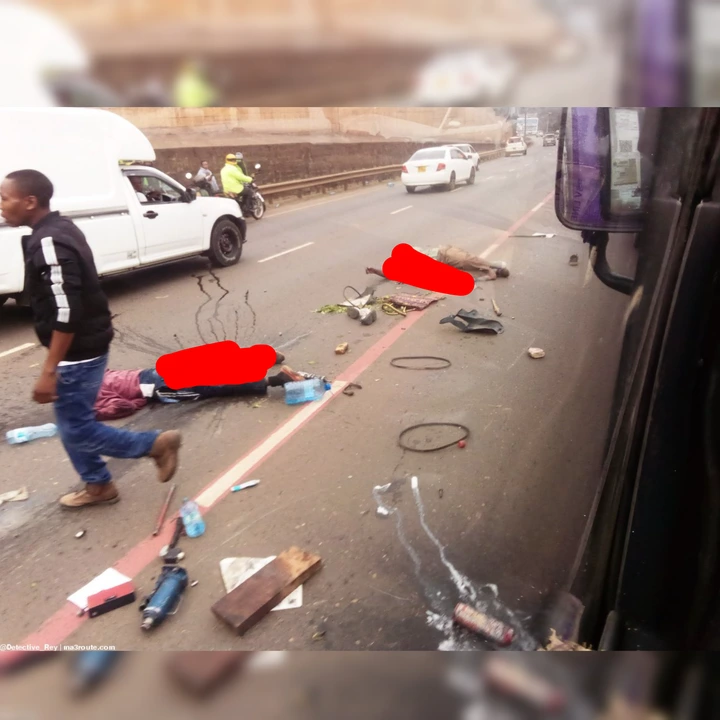 The accident has happened at Roasters Flyover in Nairobi City. Care is urged when approaching along that route. It seems after the car had hit them,it was nowhere to be seen as urgent help is required.
From the scenes of the accident it seems the accident is fatal. From such we as Kenyans have the responsibility of adhering to safety rules and precautions while using the roads.
Even President Uhuru Kenyatta has been urging Kenyans to adhere to safety precautions when using the roads to reduce the number of accidents.