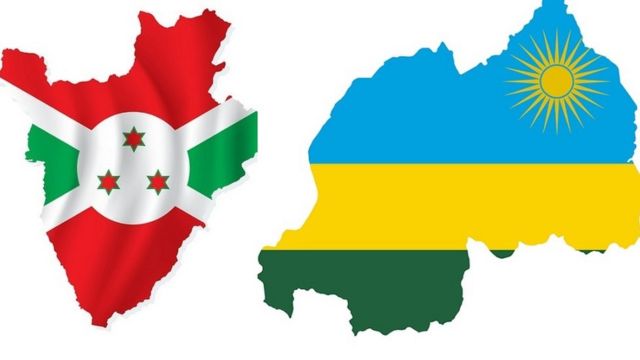 On Saturday night, a message from the Rwandan government congratulated Evariste Ndayishimiye on his victory for the presidency of Burundi, on social media some of whom had taken it as 'fake news', for relations disputes between the two states have been going on for five years.
As reported by BBC, the CNDD-FDD, the ruling party in Burundi, immediately posted the message on Twitter, which was not enough to accept it for some.
Shortly afterward, on the other hand, the Rwandan Ministry of Foreign Affairs also posted the message on Twitter.
On April 13, 2015, after a meeting between President Pierre Nkurunziza and Paul Kagame in Huye, the coup d'état in Burundi was followed by a strained relationship between the two countries.
Timothy J. Oloo, a professor of political science at universities in Kenya and Tanzania, says the message of a particular government to thank the winner elsewhere means a lot in politics.
He says, in particular, the issue of Rwandan and Burundian politics is "a sign of the will to change".
"We have seen a strong political conflict between the two countries, we have seen it in the EAC [East African Community], we have heard that their forces have been fighting, there has been a conflict of political interests and it is still going on," Mr Oloo said.
"It simply came to our notice then.
"The quickest example I can give you is the confrontation everyone sees between Kenya and Tanzania, and it's been a while, but the authorities think that no one-party leader would want it to get to the point where it is seriously detrimental to the lower classes."
Mr Oloo said no one was aware of the political situation and would be surprised by Rwanda's message to Burundi because no politician is unaware of the damage caused by poor living conditions, especially in neighboring countries.
Why now at the Ndayishimiye election?
"Politics is like a football game, whether it's a good time to kick, go back, play carefully, change the way you play and more," Mr Olooo continues.
"In politics a new person often means change, no matter what, even if we don't ignore the power we have heard that Nkurunziza will continue to have in the new regime, but a new person is new without missing one, two or three new ones.
"So when a new person comes in it's a good time for politicians to change the way they play."
Shortly before last month's election in Burundi, the International Crisis Group (ICC) said it had evidence that Evariste Ndayishimiye was an open-minded person compared to Mr Nkurunziza.
Nelleke van de Walle, the group's vice-president in Central Africa, told reporters that she had spoken to some diplomats and told them that "they had talked to Evariste, saying they were ready to meet with foreigners."
"We think that once again, [Evariste] would be able to live with the rest of the world, and with neighboring countries," he said.
Only Onesphore Sematumba, a political analyst in the region, said Ndayishimiye was elected to the post due to the power he would have in front of his successor.
"That's what Evariste is open to, but we're not sure if he wins he will change things immediately … It will depend on how he will be able to work in the CNDD-FDD system," he said.
Who loses in trouble?
In a letter to the Burundian government, the Rwandan government said it was "pleased to announce that it wants to reform the historical ties that have plagued the two brotherly countries."
This is not the first time that the two countries have clashed, with history saying that there have been major conflicts and wars between the kingdoms of Burundi and Rwanda.
But the integration of culture, language, trade, marriage, help, … is what has kept the people separated from Akanyaru from killing their brothers, sisters, firefighters …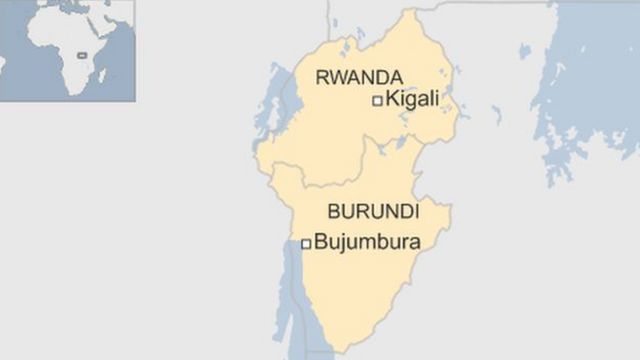 The five-year-old conflict between the two regimes has severed some of their commonalities such as trade, marriage, mutual aid, and mutual respect.
Professor Timothy Oloo said: "No government official or politician loses in the conflict, the wage continues to be paid but the average citizen who traded across the border earns a living and owns his home, his life and those I think have forgiven him.
"That is why politicians should always do their best to resolve the conflict quickly, even when there is a disagreement and act in such a way that it does not have a serious impact on the lives of the people."
Why not Kagame?
In various ways, Presidents Magufuli, Tshisekedi, Kenyatta, Macky Sall, Paul Biya, Mohamed Farmajo, King of Morocco, Saudi Arabia and others, personally congratulated Mr. Ndayishimiye on his victory.
The letter from the Rwandan Ministry of Foreign Affairs, which did not identify the author, was not signed by the minister, saying it was generally a message from the Rwandan government.
On social media, some are skeptical of the change the Rwandan government says it wants in the letter, while the message was not delivered by the head of state himself.
Mr Oloo says in any case, he sees the move as "a step in the right direction" for the new incumbent.
"You wouldn't expect things to change immediately, I think in Rwanda there is still self-control to see how things go with the new regime, which I see as a show of willingness to measure whether he has it, it's a good step in politics, now football is on the side," he said. of Ndayishimiye ".