The Rwanda Prosecution Service (RIB) this morning revealed to reporters that Paul Rusesabagina was being held in Kigali, Rwanda.
In a very short time, reporters were shown the 66-year-old man wearing handcuffs at the RIB headquarters in Kimihurura.
Rusesabagina did not comment and was immediately taken away, as seen by NCMP on the BBC website.
A RIB spokesman said Mr. Rusesabagina was charged with "creating a terrorist group", linked to the Nyabimata attacks two years ago.
The RIB says Mr. Rusesabagina has recently been issued an international warrant for his arrest on charges of "terrorism, arson, kidnapping, and murder."
The spokesman did not elaborate on Mr. Rusesabagina's whereabouts or whereabouts, but said more would be released after the investigation.
Mr. Rusesabagina is world-renowned because his story during the Genocide was based on the 2004 world-famous film Hotel Rwanda .
Later, the Rwandan government criticized the film, which was first shown at the Peace Stadium, saying the allegations were not true.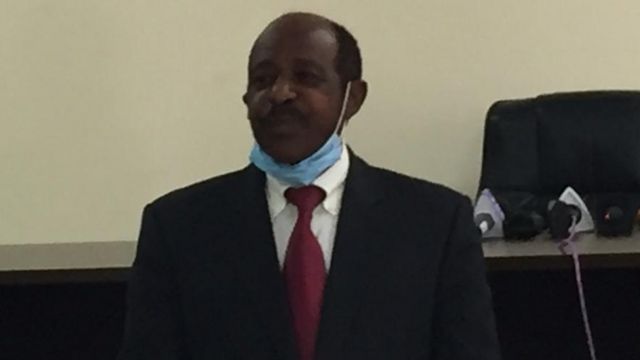 In 2005, Mr. Rusesabagina received an award from President George W. Bush of the United States, an award presented by the Office of the President of the United States called the "Presidential Medal of Freedom", and more.
A RIB statement posted on Twitter said Rusesabagina was arrested "through international cooperation".
Mr. Rusesabagina has not lived in Rwanda for many years.
The RIB says it is suspected of "creating and leading a group and a coalition of extremist militant groups, including the MRCD and PDR-Comfort, operating in various parts of the region and abroad."
In the case of the President of Zambia
The Hotel Rwanda film was first screened in Rwanda at the Amahoro Stadium in 2005 in front of thousands of people, as was the most popular film in the world based on a Rwandan story.
Mr Rusesabagina was not present, according to a BBC report at the time, which said Rusesabagina had not arrived because "he had recently said that the genocide in Rwanda was still going on."
Rusesabagina is already one of the leaders of the MRCD-Ubumwe faction with the FLN rebel group operating in eastern DR Congo against the Rwandan government.
Last July, Callixte Nsabimana, a spokeswoman for the FLN group, pleaded guilty to 17 charges, telling the court that through a friendship between Paul Rusesabagina and President Edgar Lungu of Zambia, Mr. Lungu had given the group $ 150,000 to assist them in the attacks on Rwanda.
Isaac Chipampe, President Lungu's special secretary, told the BBC that "President Lungu knows nothing about it, which is why he called it a lie."
Chipampe said the two countries are in talks to find out the truth about what was said in court.
Zambia later sent Foreign Minister Joseph Malanji to hold talks with President Paul Kagame, including the issue, Minister Malanji told reporters in Zambia.