Lake Victoria, shared by 3 countries (Kenya, Uganda, Tanzania ) is the main economic hub for people who live around its environs. People fish in this Lake as a way of making a livelihood. The Lake is also used as a means of transport to some.
But in the last few years, the lake has been a source of tears and sorrow to people due to tragic boat accidents that have left several people dead.
Latest breaking news report, a boat has capsized in the Lake and several people are feared dead.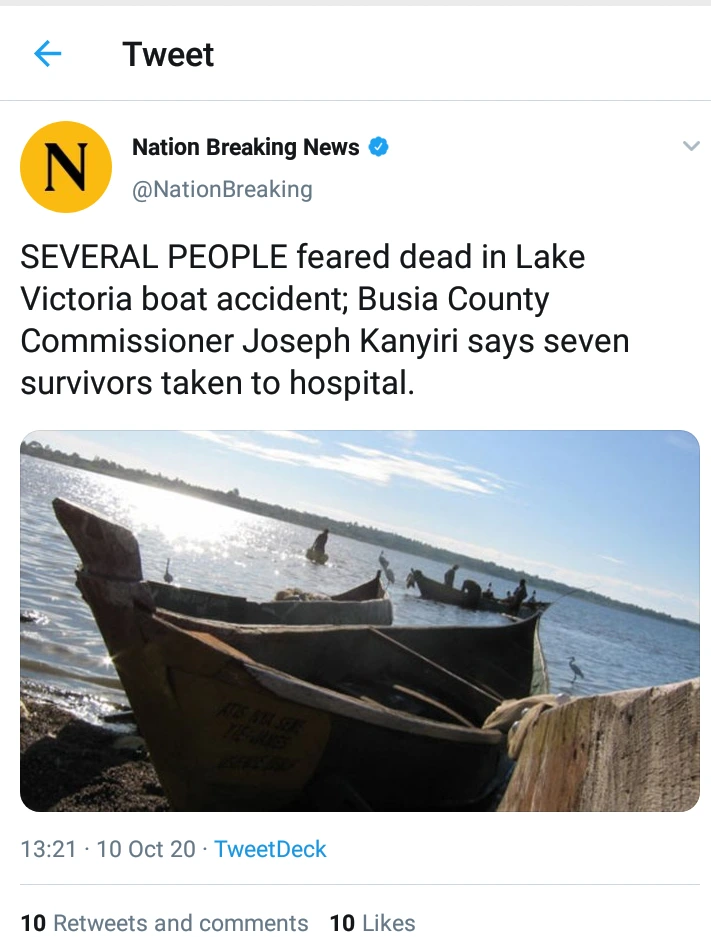 SEVERAL PEOPLE feared dead in Lake Victoria boat accident; Busia County Commissioner Joseph Kanyiri says seven survivors taken to hospital
In September 2018, At least 136 people died after a ferry carrying hundreds of people capsized in Lake Victoria,
The MV Nyerere ferry overturned near Ukara island on its way from Bugorora.
It was thought the overloaded vessel tipped over when crowds on board moved to one side as it docked.
Still, in 2018, at least 30 people died in the Lake after a Ugandan pleasure boat capsized. Over 90 people were aboard that boat. Reports suggested that the boat was in poor condition.