GAMES 30 MAR 2020
Maebashi Mayor Ryū Yamamoto has announced the Japanese city will continue to host athletes from South Sudan until July as scheduled, despite the COVID-19 crisis postponing Tokyo 2020.
Yamamoto spoke to the South Sudan National Olympic Committee about the decision and said assistance could be extended until the date of the rescheduled Games, according to NHK.
It was agreed last week to postpone Tokyo 2020 until no later than the summer of 2021, because of the coronavirus pandemic.
The city, which lies around 130 kilometres to the north of Tokyo, has hosted four track and field athletes since November.
One of which, 100 metres sprinter Michael Machiek, was set to compete in the Paralympic Games.
Track and field team of #SouthSudan which aims to participate in #tokyo2020 already arrived in Japan
South Sudan became independent in 2011 as the youngest country in the world
They will focus on their training in #Maebashi City,Gunma,Japan with support from the city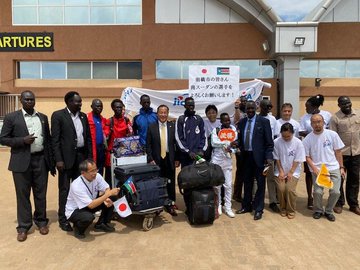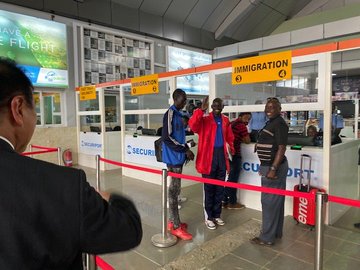 South Sudan did not have suitable training facilities for their athletes due to a civil war that only ended last month after more than six years of conflict.
The nation, that was only formed in 2011 after independence from Sudan, is the youngest recognised state.
They first competed at the Olympic Games at Rio 2016.