2022 World Cup qualifiers: Kenya thrashed at home, Somalia, Tanzania won their matches.
---
Celebrations is always a good thing to many people and definitely, it may have been a better thing if Uhuru was given a reason to celebrate but unfortunately, it was an embarrassing thing when he saw other Presidents from East Africa celebrate while on side, he had nothing to smile about.
That is because both Kenya, Uganda and Tanzania had their teams playing for the World cup qualification games but while Tanzania and Uganda won their matches, Kenya were thrashed at home by Mali.
Through their official twitter accounts, Yoweri Museveni and Samia Suluhu celebrated their countries victories. On the other side, President Uhuru Kenyatta remained quiet but definitely, he hopes for better days ahead.
"I congratulate the national football team on this victory. They used the right tactics and our goal came from a corner kick. I know these tactics because I used to be a footballer until (1966) when I changed focus from sports to the struggles of our politics." Tweeted Yoweri Museveni.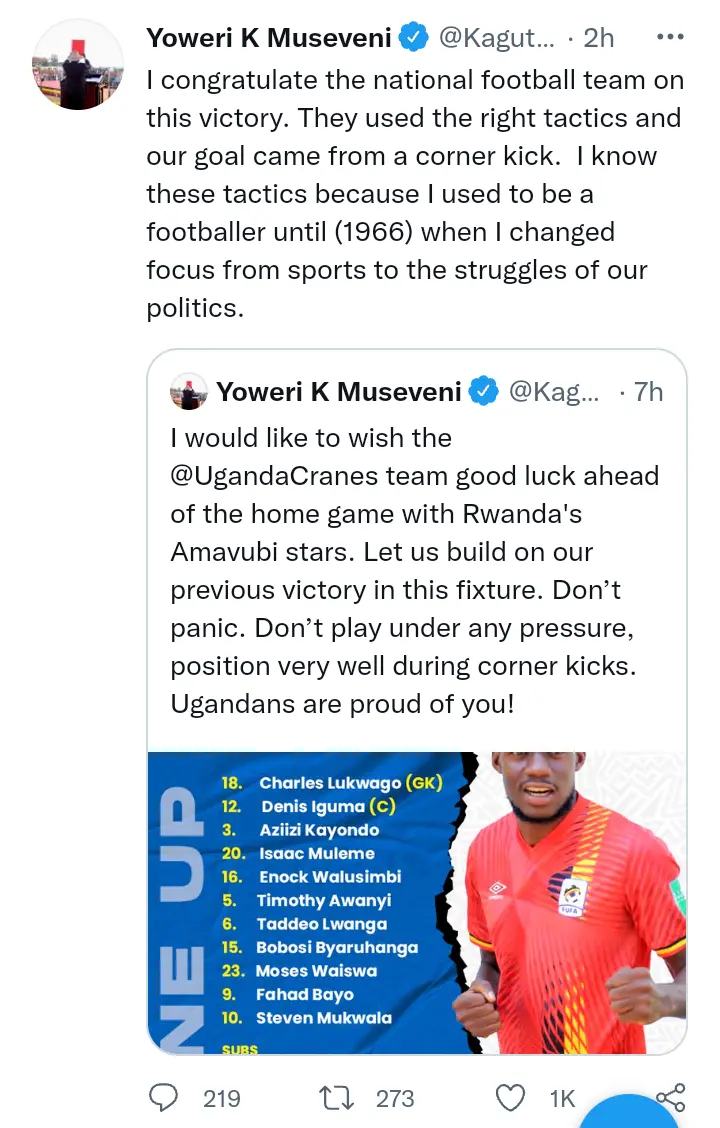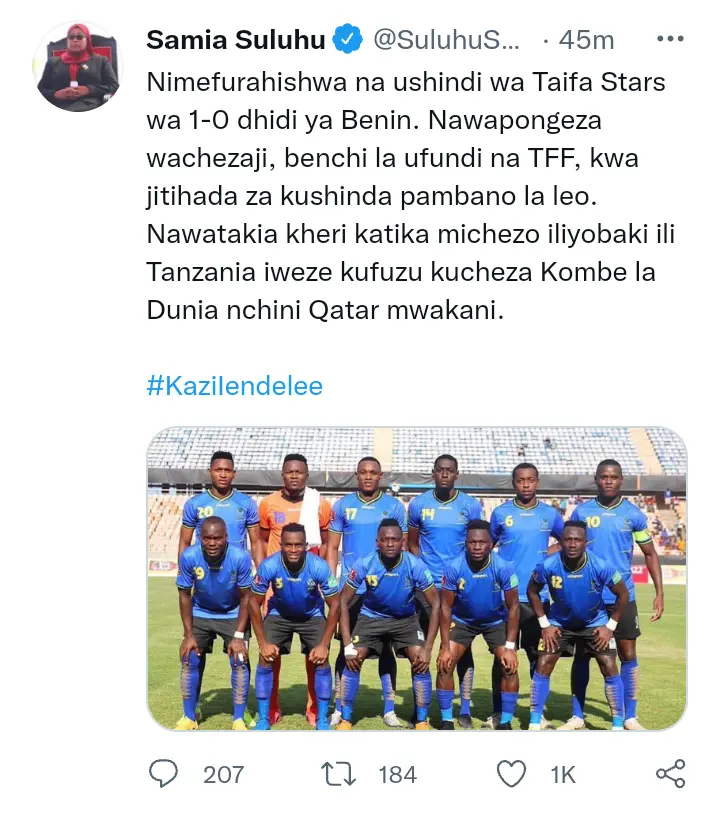 ---
Trending Now