Closing refugee camps will blemish Kenya's good record
---
I was in Dagahaley, one of the three camps that make up the Dadaab refugee complex, last month when news spread that Kenya was calling for the closure of Dadaab and Kakuma. The two host almost half a million refugees.
The UN's refugee agency (UNHCR) was given two weeks to come up with a plan to wind down the camps. The plan, if it focuses on sending refugees back home against their wishes, would put their lives and wellbeing in jeopardy. For now, the High Court has temporally stalled any move to abruptly close the camps. But for the refugees, the shadow of camp closures looms increasingly large.
Previous calls for closure of Dadaab came in the wake of terrorist attacks in Kenya. Unverified claims were made that camps had enabled the attacks, which stigmatised refugees further.
Kenya's renewed intention to hastily close the camps appears to have come out of the blue. It comes across as imprudent, inconsiderate and irreverent. To close the camps in the middle of a mutating pandemic, and especially during a period of increased fragility in Somalia, is rash to say the least and flies in the face of good public health and human rights practices.
If not well thought through, the decision will have devastating consequences for refugees. Being a refugee in Dadaab today means being a viewer on the front row while others card-play your future.
New crisis
Even so, Kenya has demonstrated immense generosity in hosting hundreds of thousands of refugees in stark contrast to many wealthy countries that have pioneered devious ways to flout refugee rights. But causing a new crisis with an abrupt closure of camps cannot be the endpoint of solidarity Kenya has shown in welcoming refugees in the first place.
Kenya has no excuse to pull up the drawbridge and leave refugees stranded without offering them options to lead a dignified life in safety and freedom. Refugee camps are not a solution—we agree with Kenya on this—especially when displacement stretches for decades. It is precisely for this reason we have been calling for sustainable solutions for refugees for some time now. 
Kenya can support refugees to integrate within local societies. The swift passage and enforcement of the Refugee Bill will ensure refugees can move freely, earn a living and access public services. At last, they can make choices, steer their lives, and if provided with a safety net to fall back on, can even be audacious, enriching the Kenyan society.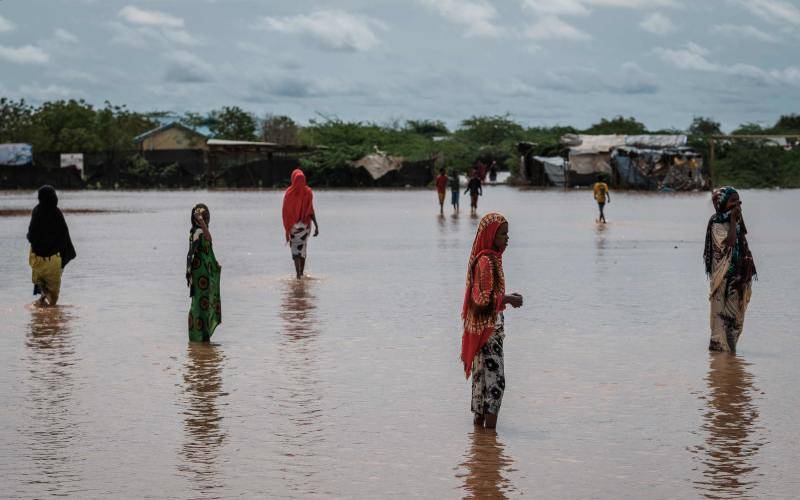 Kenya cannot—and should not—do it all by itself. Kenya's economy, like many others, has been sharply hit by the Covid-19 pandemic.
Public debt has piled up, and Kenya is at high risk of debt distress. Even a steep recovery will leave many Kenyans struggling through the next months and years. Only a few governments provide humanitarian assistance for refugees living in camps. But even humanitarian funding has been declining, with sharp cuts announced for this year, leading the World Food Programme to reduce food rations by almost 60 per cent.
It is imperative upon resource-rich governments to shoulder their fair share of responsibility. They should urgently increase development funding to help Kenya expand its public services in order to integrate refugees in local communities, while ensuring sufficient levels of humanitarian assistance until local solutions have been fully realised.
It is also time for multilateral institutions such as the World Bank to catalyse the search for durable solutions for refugees. Along with UNHCR, these institutions needs to bring Kenyan lawmakers and authorities to a round table to devise a local integration pathway for refugees.
Wealthy governments should urgently support and facilitate increased resettlement and complementary pathways for refugees. Adequate safety and health screening protocols are now feasible, so Covid-19 can no longer be an excuse. Above all, the UN and the international community must reinvigorate their efforts to promote peace and stability in Somalia. The very fact that Dadaab has existed for three decades is a failure of peace initiatives in that country.
Mental health
Threats to close the camps came at a time when many refugees were showing heightened mental health concerns for lack of progress in finding durable solutions. In 2020, in Dagahaley alone—where Médecins Sans Frontieres has been providing healthcare for over a decade—three people took their lives and 25 others reportedly attempted suicide.
In Dadaab, I asked one of the refugees how they would like the last chapter of the camp to be written. The answer was simple: 'I want a peaceful life'.
I join the refugees' dream of one day leaving Dadaab, but not at any cost. When the time comes for them to leave, it must be because they freely choose to do so, and after their dignity, health and freedom have been secured.
---
Trending Now