BUSINESS DAILY 22 MAR 2020
Kenya's elite group of billionaires have been taking major hits at the Nairobi Stock Exchange (NSE) over the past two months following the Coronavirus outbreak in Kenya.
The situation got so dire on Friday, March 13, when the market shed Ksh120 billion, prompting the NSE to stop trading midway to try and curb the carnage.
"We halted trading at 2.38 p.m. for 30 minutes. The rules allow us to halt trading if the NSE 20 Share Index declines by more than five percent," Geoffrey Odundo, the NSE chief executive stated at the time.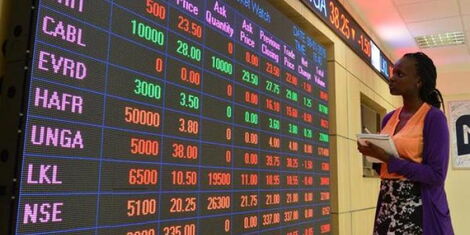 By Friday, March 22, all the stocks listed at the NSE had lost Ksh573 billion of their value – down to Ksh2 trillion compared to KSh2.6 trillion on January 10.
Analysts at Standard Investment Bank (SIB) have attributed this cataclysmic drop to the spread of the Coronavirus and other economic headwinds which have sparked an exit of foreign investors.
"Foreign investors, who make up about 70% of daily trading at the NSE, have been net sellers in the past few weeks," reads an excerpt from the report.
A group of Kenya top billionaire investors who had stock holdings valued at a total of KSh27.5 billion as of February 18, with the market sell-off cutting their wealth to Ksh21.6 billion as of Wednesday, March 18, a report captured from the NSE revealed.
On the other hand, billionaires who own sizeable chunks of shares in the country's top blue-chip companies have taken a hit of at least Ksh5 billion over the last 30 days at the NSE.
The Kenyatta family, for example, saw their wealth under various investments cut by Ksh1.5 billion over this period.
The Kenyattas control about 13.2% of a group listed at the NSE following a merger on September 30, 2019, the family of the late Philip Ndegwa owns 11.75% in the group, with the rest of the shares listed as belonging to billionaire businessman Naushad Merali and others.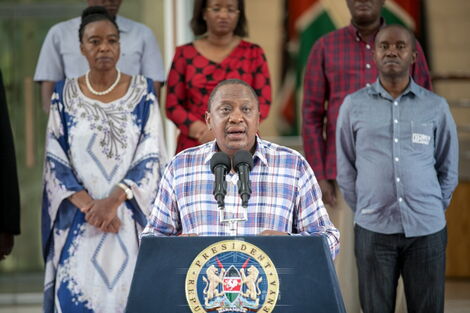 On their part, the Ndegwas have seen their wealth in the merged bank plunge Ksh1.3 billion during this period of uncertainty.
Following the Covid-19 pandemic, foreign investors have sold their equities holdings across the globe, opting to seek shelter in fixed income assets, including government bonds.
The global pandemic has seen most of the stocks listed on the NSE drop by a range of between 1.3% and an unsettling 10%.
However, most of these blue-chip companies are set to pay out dividends of at least Ksh1 billion over the next few months, which offset some of the wealth erosion.
A report by Business Daily revealed that Kenyatta's are set to earn at least KSh197.7 million in dividends by June 2020.
The Covid-19 pandemic has also greatly disrupted the global supply chain which has in turn ushered in a substantial reduction in global economic growth.
Nairobi Stock Exchange CEO Geoffrey Otieno Odundo and Tusker Mattresses Group CEO Daniel Githua at a pa