KENYAN 05 APR 2020
Simon Kimani alias Bamboo is a Kenyan rapper who needs little introduction when it comes to Kenya's hip hop scene.
He dominated the entertainment scene as part of the K-South rap duo and is considered one of the pioneers in the game.
Now going by the name Abraham Kimani after giving his life to Christ, the gifted lyricist opened up on his chilling tale during an interview on TV47 that was aired on March 14.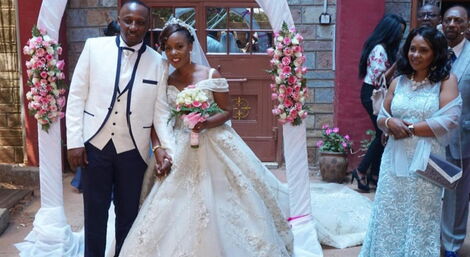 Having grown up in the US until the age of 15, the young Bamboo came back to Kenya and began his journey to stardom.
Coincidentally, it was his talent that took him back to the US where he now met the big names in the industry at the time such as Jay-z, Akon, Gucci Mane to name but a few.
Quizzed on when he actually delved into the dark side, he told the story of a girl he used to date at the time named Crystal who introduced him to a cultic group called the brotherhood in New York.
"I know why your career hasn't blown up yet, your not part of the brotherhood. So she took me to a Santeria priest," the rapper revealed.
He then went further to explain that a Santeria was just a priest who practiced one of the many forms of witchcraft.
"She took to me to his shop which was filled with candles that had pictures of all the saints, there were candles for dreams, candles for money, candles for love and romance, books and literature such as the 6th and 7th book of Moses which is used to conjure spirits and a lot of other weird stuff," he further narrated.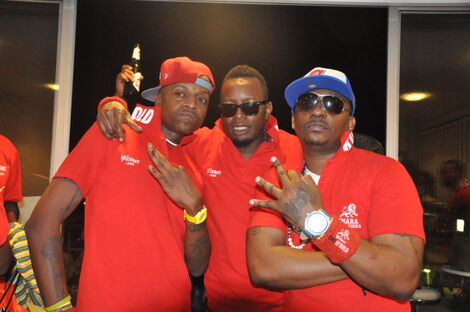 Crystal informed him that she had taken him to that particular shop to help him get initiated into the brotherhood, adding that it would guarantee him success in the industry, fame, and a lot of money.
"Like any other young man, I was really hungry. So the guy at the shop asked me, are you ready? That's when I heard a still voice (from God) which warned me that if I crossed that particular line, there was no coming back. I then asked him for some time to read about them and make up my mind. We walked out and that was the last time I was there," he narrated.
However, this was just one of the many instances in which the famed rapper had been on the verge of immersing himself in the world of satanism.
After the Crystal incident, Bamboo was quite scared and decided to move from New York to Atlanta.
He then decided to juggle his career between the US and Kenya, marking his comeback to his motherland back in 2012, where he says he met a lot of resistance in regards to career progression, a fact he attributed to the devil trying to make things hard for him for refusing the Santeria's offer.
Quizzed on whether he knew of any local artists who had already sold their souls to make it in the industry, he went on to name a few popular musicians.
"Yes, I know some artists who have already done it, one of them actually initiated my wife – Erica Mukisa, to a cult," he revealed.
The Compe hitmaker then broke down how secular music is used by spirits to move through people and urged Christians to avoid such music.
To elaborate his point Bamboo told another story of another lady in Nairobi who approached him in 2012 who convinced him that his current hardships were due to witchcraft and that he needed to do something to reverse to, going on to introduce him to a Dr Jafari who was based in Mombasa.
He then traveled to see him after an interesting phone conversation.
His office was filled with voodoo paraphernalia such as calabashes and other fetishes, and it was in that office that Bamboo first heard a voice coming out of the calabashes which instructed Dr Jafari on what he needed to do to lift his curse.
"Tell him to go and purchase a sealed tin can, go back to the hotel and put it between your feet as your shower and speak out a given set of incarnations, which I did," he confessed.
He made a return trip to Dr Jafari's office where he saw things he found hard to describe, adding that he was ordered to purchase a camel for a sacrifice, which he paid for at a cost of Ksh 100,000.
Bamboo is now a born-again Christian under his new name to Abraham Kimani and currently uses his experience alongside his wife Erica to preach the gospel.