Kenya's Ksh121 Billion Pipeline Project roared back to life
---
Kenya's Crude Pipeline Project has roared back to life with new timelines set for the completion of the Ksh121 billion line.
Referred to as the Lokichar Lamu Crude Oil Pipeline (LLCOP), the proposed pipeline will stretch 892 kilometers connecting the Lokichar oil fields in northern Kenya to the Lamu seaport in the south.
It is expected to transverse Turkana, Samburu, Isiolo, Meru, Garissa, and Lamu counties.
Following years of delays, the project finally seems to be making progress after the National Environmental Management Authority (NEMA) put out an invite for public participation on the project on March 9, 2021.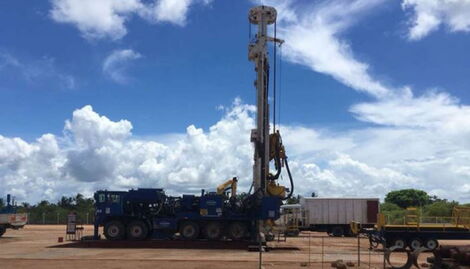 The crude oil pipeline is among the key investments that are expected to complement the Lamu Port South Sudan Ethiopia (Lappset) project and open up the northern half of Kenya, starting in Lamu and running all the way to the border with South Sudan at Nakodok with artery branches to Moyale from Garissa.
The project has, however, faced major delays, in addition to the perennial challenges that the partners have faced and forced them to push forward the deadline for the Final Investment Decision in 2020.
Surveying of the pipeline's route began in July 2019 but it encountered delays in land acquisition and permitting which slowed down the progress of the project.
In June 2020, the project faced a hurdle when the Kenya Defence Forces (KDF) demanded a redesign of the pipeline stating that it was encroaching on its lands.
Responding to the concerns, the project partners made a revision to the pipeline route following a meeting between KDF and the Lapsset Corridor Development Authority (LCDA).
"The pipeline route realignment in Garissa county deviates from the original line… the new pipeline alignment moves approximately three kilometres to the North of the original route and results in the shortening of the overall pipeline length by approximately one kilometre," an addendum to the crude oil pipeline ESIA read in part.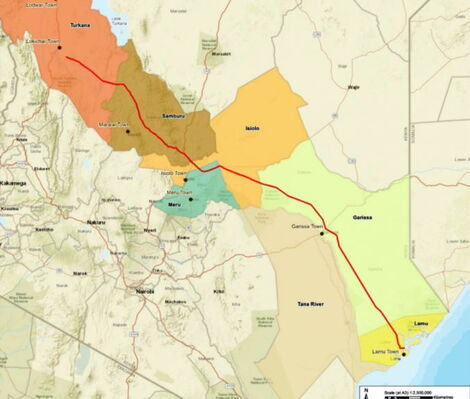 It was expected to be completed in June 2022 but that was later revised to the second half of 2023. 
The pipeline project is under a joint partnership between the Kenya government and the oil companies' consortium of Tullow Oil Kenya B.V, Africa Oil Turkana Ltd and Total Oil (formally Maersk Oil).
According to the original plans, the pipeline was expected to be 18 inches with a capacity of 65,000 barrels per day, expandable to 80,000 barrels.
---
Trending Now