Kenya's President Uhuru Kenyatta Arrives in Addis Ababa
---
On his arrival at Addis Abeba Bole International Airport, key government officials, including Prime Minister Abiy Ahmed, welcomed him cordially.
"My dear brother President Uhuru Kenyatta, welcome to your second home," Prime Minister Abiy declared in a tweet.
Kenyatta last visited Ethiopia's capital on October 4, 2021, to attend Prime Minister Abiy's inauguration.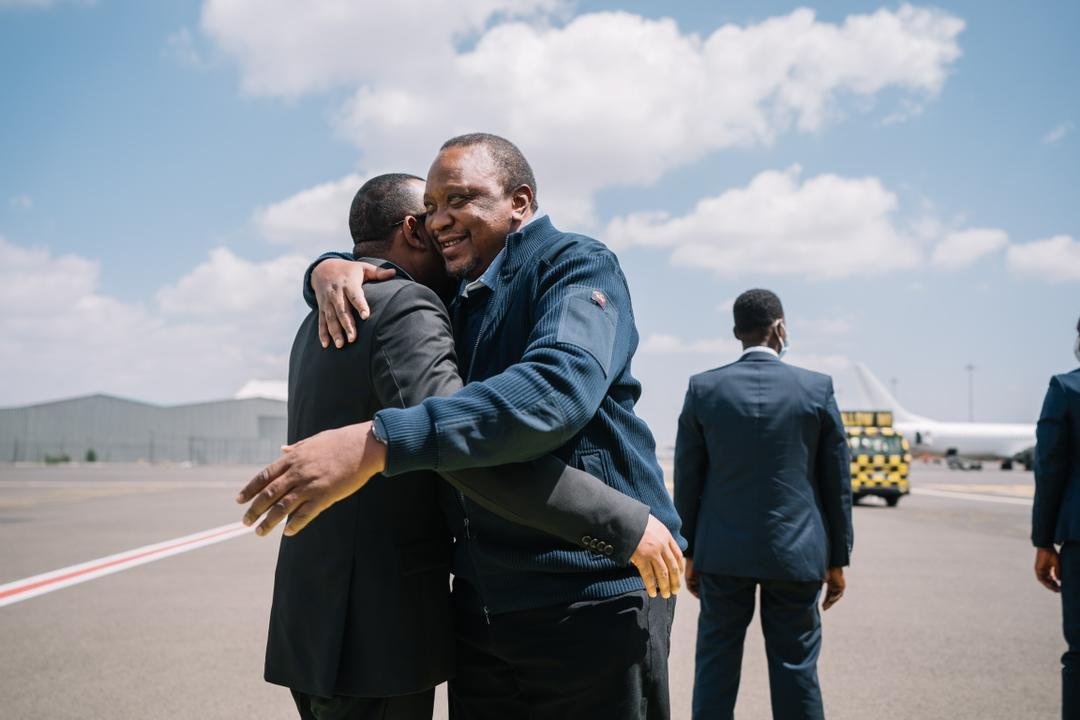 His most recent journey to Addis Abeba happened just days before US Secretary of State Antony Blinken was set to visit Kenya.
According to the State Department, Blinken and Kenyatta "will address our joint interests as members of the United Nations Security Council, including handling regional security concerns such as Ethiopia, Somalia, and Sudan."
---
Trending Now