BLOOMBERG 05 MAR 2020
Generose Banyankindagiye gazed at the picture of her late husband on the wall of her spartan brick house and remembered the last time she saw him almost 50 years ago.
She decided to hang up the picture after Burundi's Truth and Reconciliation Commission started exhuming the bodies of victims of several waves of political and ethnic violence since independence from Belgium in 1962. She thought it could help find her husband by recognizing his clothes. And then she might finally be able to mourn him.
"My husband was a trader and had recently purchased a car," the 70-year-old said in an interview in Gitega, the capital. "One day he left early in the morning to go to Mass — he never came back."
Burundi, a coffee producer that counts Starbucks Corp. among its customers, is covered in verdant, rolling hills and is one of the most densely populated countries in Africa. It lies in the heart of the Great Lakes region, where political tension is once again surging. Both Burundi and Uganda have traded accusations with neighboring Rwanda, which suffered a genocide in 1994, of backing insurgents. And all three countries participated in conflicts in neighboring Democratic Republic of Congo since the 1990s.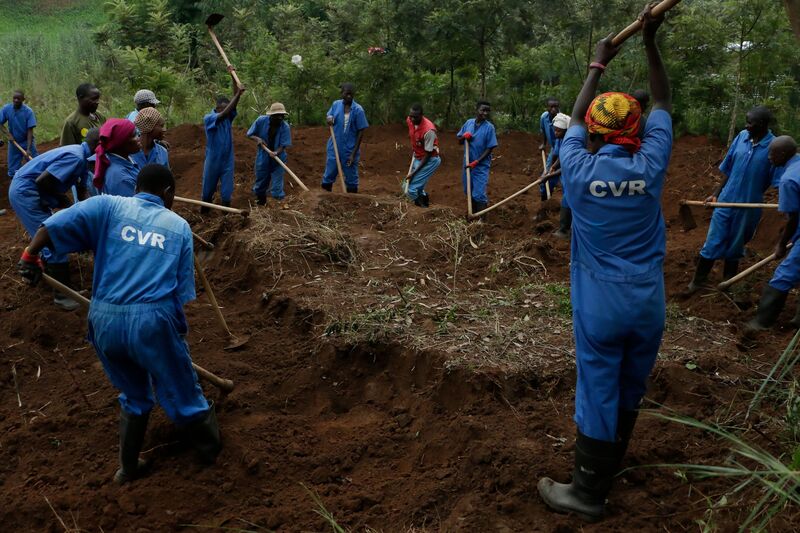 The commission was originally set up in 2014 to investigate ethnic violence that occurred between 1962 and 2008. A year later, a bid by President Pierre Nkurunziza to seek a third mandate triggered a fresh political crisis and a brutal crackdown by security forces. An attempted coup in 2015 unleashed a new round of suppression, and once again, people disappeared, with New York-based Human Rights Watch saying abuses including summary executions and abductions continued into 2018.
But in a country where talk of ethnic groups is extremely sensitive and banned on some occasions, critics say the commission's work could fuel renewed hatred.
They also question the timing, with the government preparing elections in May that will likely hand victory to the ruling CNDD-FDD.
While there are no precise figures on the number of victims of Burundi's mass killings, analysts put the range in the hundreds of thousands. The commission estimates that there are about 4,700 mass graves across the country about the size of Israel. In January, in the central province of Karusi, it discovered 18 mass graves, opened six, and found 6,032 victims of a 1972 genocide that targeted ethnic Hutus and decimated the educated class.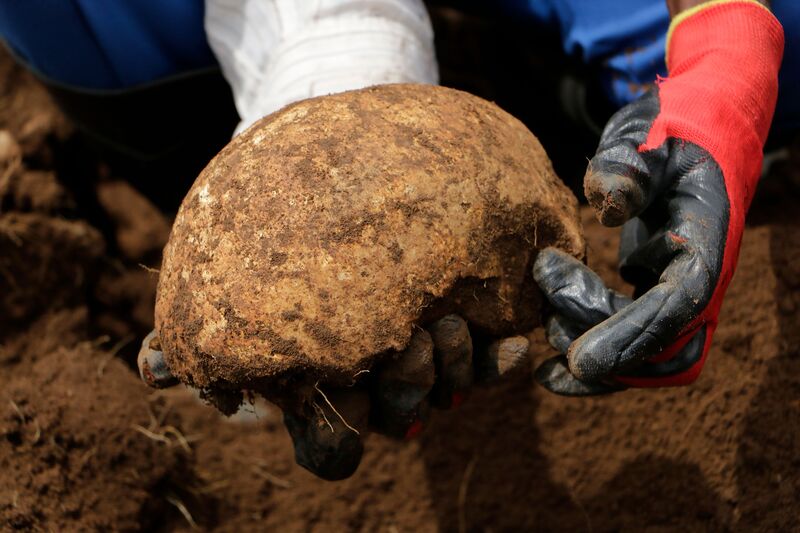 "Most of the victims in these mass graves came from nearby areas," Pierre Claver Ndayicariye, head of the commission, said in an interview in Gitega. "Buried here are army and police officers, men and women of the church, medical doctors, students from various schools, teachers and university lecturers, in addition to citizens who were arrested and taken to jail before they were brought here for execution."
Victims are often identified by their clothes, or accessories like belts, glasses or rosaries found among the remains. Psychologists are on hand to comfort relatives.
In recent years, the commission has been called in to exhume remains discovered at road and housing projects, but today it's actively started searching for graves by speaking to witnesses and families of victims. It has even sought out excavator drivers who dug some of the graves when the killings occurred or others who were forced to participate in them.
Maximilien Barampama is one such witness. He was detained in 1972 in Gitega prison, when the army, then dominated by ethnic Tutsis, gathered thousands of people for execution.
"Most of them were wounded or had some bones broken because of the torture they faced on their way to the prison. I was among those ordered to handcuff them before they were taken to be killed," he said as his eyes welled up with tears. "I wasn't able to refuse."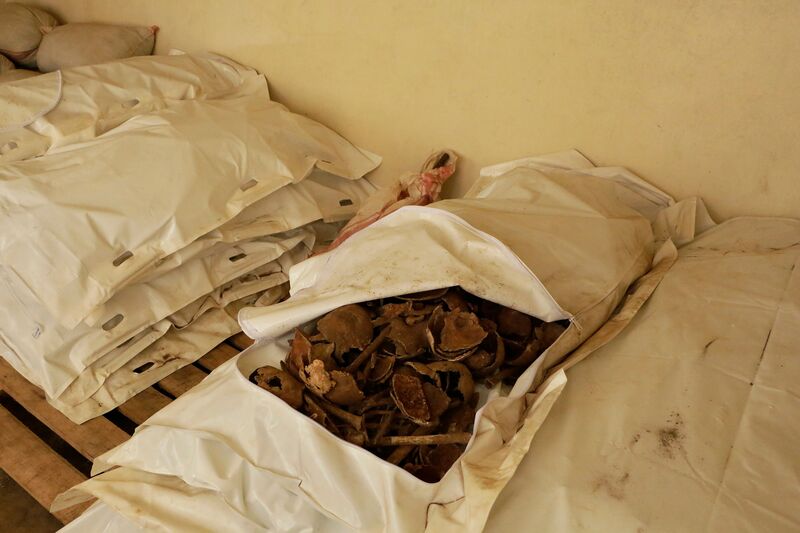 Today, the commission has an extended mandate that goes as far back as 1885, when colonial powers divided up Africa at the Berlin Conference. It regularly posts pictures of its work on its Twitter accounts, and officials have recounted some of their experiences in parliament.
That has sparked the ire of opposition activists, many of whom fled into exile since the 2015 crackdown. They're calling on Twitter to ban the commission's accounts because they say it's using images of violence as "political manipulation" by what is now effectively a one-party state, said Jeremie Minani, an exiled opposition leader who made a bid for the presidency in 2015. Most commission members are political appointees.
Yet those who lived through the 1972 genocide and subsequent killings say the commission's work is key to finding some closure as time is running out.
"This is as urgent as possible; most witnesses and killers can die at any moment of old age," said Francois Xavier Nsabimana, head of an association of victims. "It's important to finally start hearing the people who were involved."