Museveni faces another blow as Ugandans in the diaspora take to the streets
---
The Ugandan president general Museveni has faced another major blow after the Ugandan citizens in USA, South Africa, Zambia and other countries have taken to the streets demanding of freedom to the people of Uganda.
This is the secondary time the dictatorship of Museveni has been announced to the world. Earlier the BBC news aired the massive abduction and killings of ugandans in broad daylight by the ugandan police.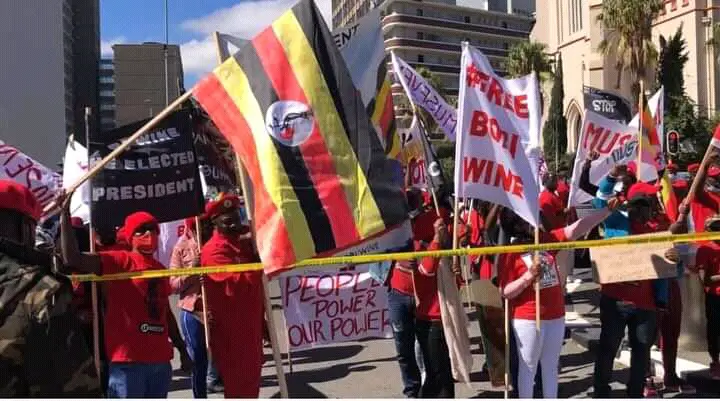 The NUP leader Bobi Wine in his latest post has expressed his congratulations to the ugandans in diaspora for standing with them in the process of removing a dictator. He however challenges the supporters in the country to rise to the occasion and demand freedom to the citizens.
In the past one month thousands of ugandan citizens specifically the NUP supporters have been arrested and their whereabouts is not known.
Last week the opposition leader was arrested by the police at the city square when leading other leaders in peaceful demonstrations demanding release of members that are in police custody
---
Trending Now