Rwanda deal: Migrants in Calais say they'll still try to cross to the UK
---
Five weeks after the UK announced a deal with Rwanda to resettle undocumented migrants who arrive on British shores, the mood among migrants in Calais has shifted.
"Before, people were all afraid," Hassan told me, at an aid distribution site near Calais. "But now they're not. They think they must get to the UK."
Hassan isn't easily deterred. Thirty years old, from the Sudanese region of Darfur, he limped from his camp to the distribution point where I met him, leaning on a walking stick. After living for three years in the French city with chronic back injuries, he was still determined to make it across the Channel.
I asked what he would do if the UK sent him to Rwanda instead.
"My life would be finished," he told me. "My life would be over. It would be like killing me slowly. Everyone knows what Rwanda was before. It doesn't have human rights. Migrants are not welcome there."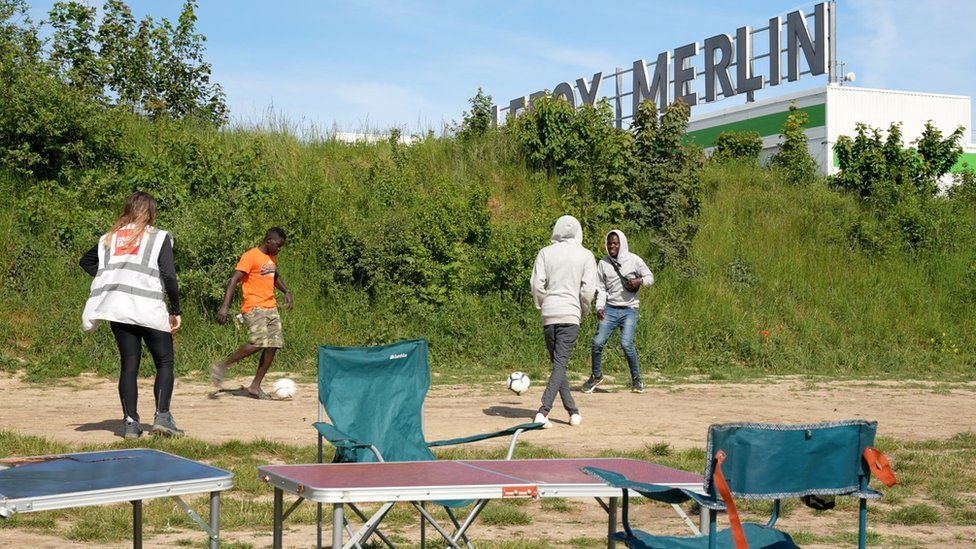 At a camp table nearby, Mohammed – also from Sudan – slammed dominos down in a lively four-way game with fellow migrants. Mohammed usually plays for higher stakes, hiding in lorries bound for the
If he found himself one day resettled in Rwanda, he said, he would come straight back to Calais, and try to cross the Channel again.
Only one of those I spoke to here said the new UK policy had changed his plans.
Aid agencies say there is a great deal of worry over the policy, but that the majority of migrants living here have not abandoned their bid to reach the UK – often because they have family ties or job opportunities there.
Some non-African migrants reportedly believe the resettlement policy won't apply to them; others see it as a scare tactic that won't be implemented at all.
One aid worker estimated the number of people deterred by the resettlement policy to be 10-15%.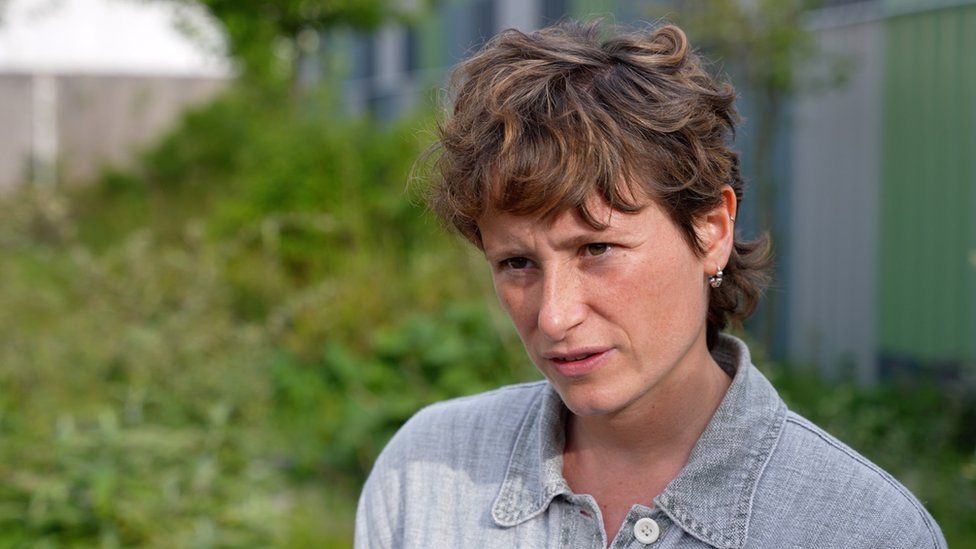 Juliette Delaplace, from the Christian charity Secours Catholique, said the uncertainty was pushing some people to leave Calais for a few weeks or months, to see how the situation evolves.
"We've seen people claiming asylum in [France]," she told me, "because they're not sure what will happen to them once they reach the UK."
The number of people living in camps around Calais has fallen, but it's hard to tell whether that's linked to the resettlement policy, or to tougher tactics by French police to break up migrant camps.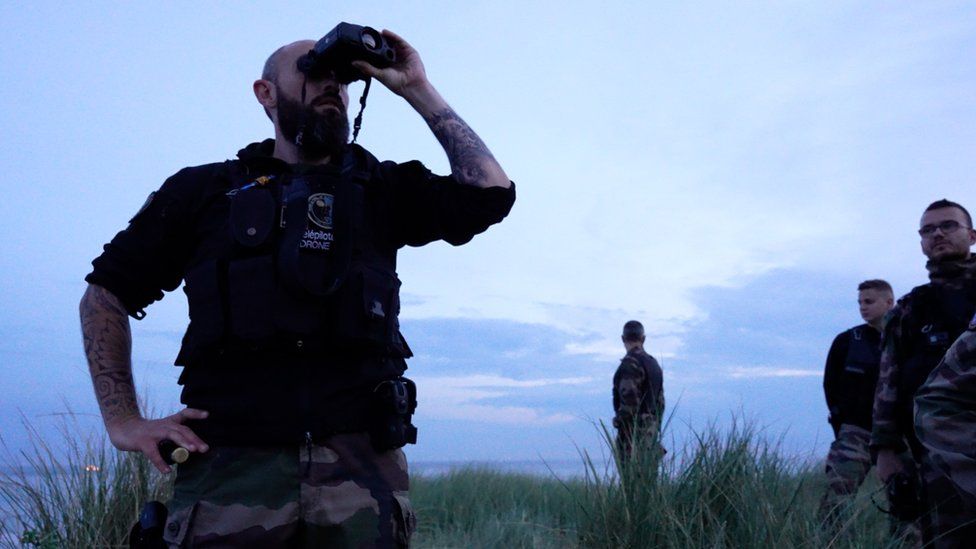 And as security around Calais and Dunkirk has improved, many smuggling networks – and their customers – have simply moved further down the coast.
The regional gendarme commander, Gen Franz Tavart, has said for years that the length of this coastline, and the lure of the UK, means that policing alone will never be enough to stop the crossings.
So, on a dune overlooking France's northern beaches at dawn, I asked him whether the threat of resettlement in Rwanda had made any impact over the past five weeks.
"It's still a little early to measure the impact," he said. "Decisions have been made with Rwanda, but regardless of the announcement, I think smugglers will watch to see if this measure is actually implemented – that's what might dissuade them, and therefore the migrants, from continuing to try their luck in the UK."
More than 600 people crossed this water successfully last weekend. More have followed since then.
It's early days, but for most migrants here, ready to gamble with their lives to reach the UK, resettlement is just one more risk.
[BBC]
---
Trending Now