Rwanda's President Paul Kagame has ordered for Rwandans badly hit by the current total lockdown to be supported with food and other basic needs.
He said on Friday that the government will do everything possible to support Rwandans during the Coronavirus containment period.
The lockdown which came into force on March 21, 2020 has left many Rwandans facing social and economic challenges.
Kagame said his government was well aware of Rwandans facing challenges especially those whose livelihoods had been interrupted promising intervention.
He said "We know that this is not an easy period for most Rwandans, whose livelihoods have been interrupted across the country. But we ask you to be patient."
Kagame added that "Relevant institutions are working on a social protection plan, to support the most vulnerable in our community.
We need to speed this up. We are also working in collaboration with our partners in the region and internationally, to manage this pandemic."
Effective Saturday March 28, families badly hit are being supported with food delivery services coming to their door to deliver assistance.
Kagame has also called for calmness as the number of confirmed cases hit 54 as of Friday.
"As Rwandans, we have overcome many extraordinary challenges together. Our resilience and solidarity is needed now more than ever, to prevail in this struggle against coronavirus. And we have to win this fight," he said.
PHOTOS: @RwandaGov has started the distribution of food and other basic essentials to vulnerable groups across the country. This follow a public lockdown to control the spread of Coronavirus Pandemic.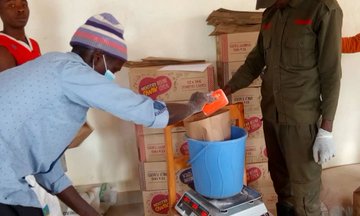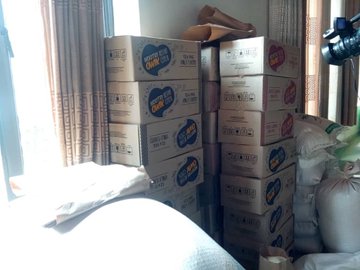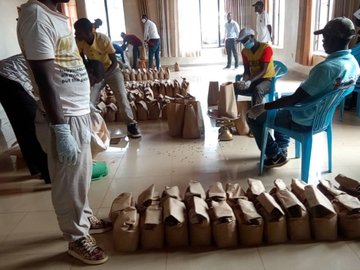 The lockdown which started on March 21, 2020 will last for two weeks before being reviewed.