Although South Sudan has made significant progress in executing the agreement, the peace process as a whole has been slow. – Workneh Gebeyehu, IGAD Executive Secretary
---
The regional group Intergovernmental Authority on Development (IGAD) stated progress on implementing the South Sudan peace agreement had been "slow."
The group has been a key player in peace negotiations to end the young country's civil conflict, which has claimed over 400,000 lives, between troops loyal to opposition leader Riek Machar and President Salva Kiir.
Kenya, South Sudan, Ethiopia, Uganda, Djibouti, Sudan, Uganda, and Somalia are all members of IGAD.
IGAD Executive Secretary Workneh Gebeyehu told the media in Juba on Friday that implementation of the revitalized peace deal is usually proceeding slowly.
He urged the South Sudanese government to accelerate the implementation of security arrangements. He said that although the country's leadership has made great strides in implementing the agreement, the peace process as a whole remains sluggish.
"We encourage the leadership to completely execute security measures, graduate and unite soldiers as quickly as feasible, as well as unify the command. This requires guts and dedication," Workneh said.
Gebeyehu asserts that the peace accord's success is contingent on the commitment of all parties to the agreement to properly execute it.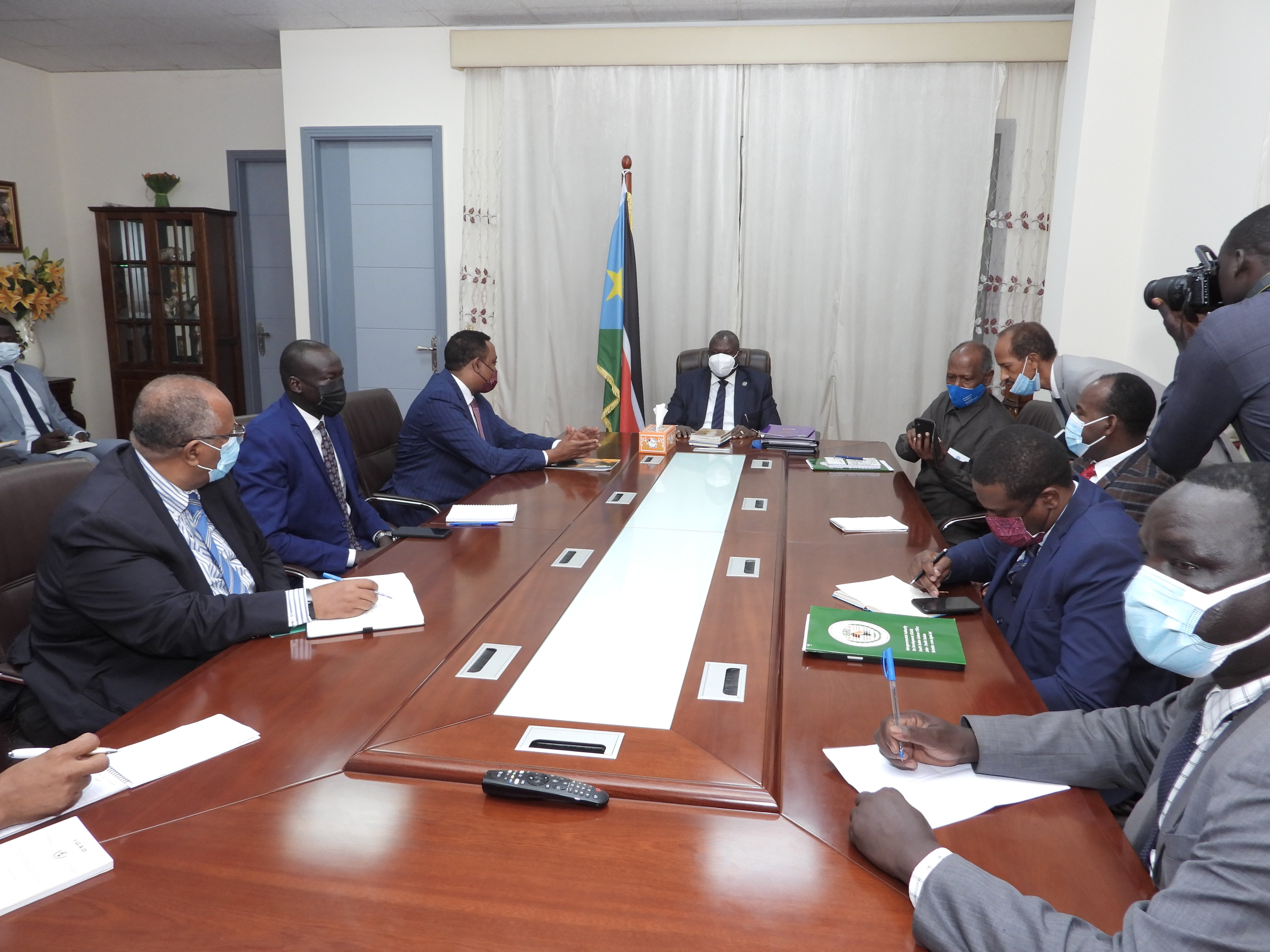 "This is all about South Sudanese leadership; the leadership South Sudanese we have today is superior to what they had yesterday in terms of this peace process. As such, we support this settlement but also urge the leadership to make a decision to execute security measures for the benefit of the South Sudanese people," he said.
On Monday, the regional group urged the Sudan People's Liberation Army-in-two Opposition's opposing military factions to pave the way for talks after the weekend's fatal conflict.
On Saturday, clashes erupted in Magenis after South Sudan's First Vice President Riek Machar's opponents announced last week that they had ousted him as leader of the SPLM-IO party and its armed forces.
South Sudan is required by the September 2018 peace agreement to train and graduate 83,000 people to assume security responsibilities during the current transitional phase.
Previously, the unity government, established in February 2020, claimed budgetary limitations as a reason for delaying the graduation of united troops.
---
Trending Now