The Catholic Bishop of Rumbek survived a gunshot attack by unknown gunmen
---
The newly appointed Catholic Bishop of Rumbek was shot last night by unknown gunmen in his residence. According to the report seen by NCMP, he sustained serious injuries on both legs.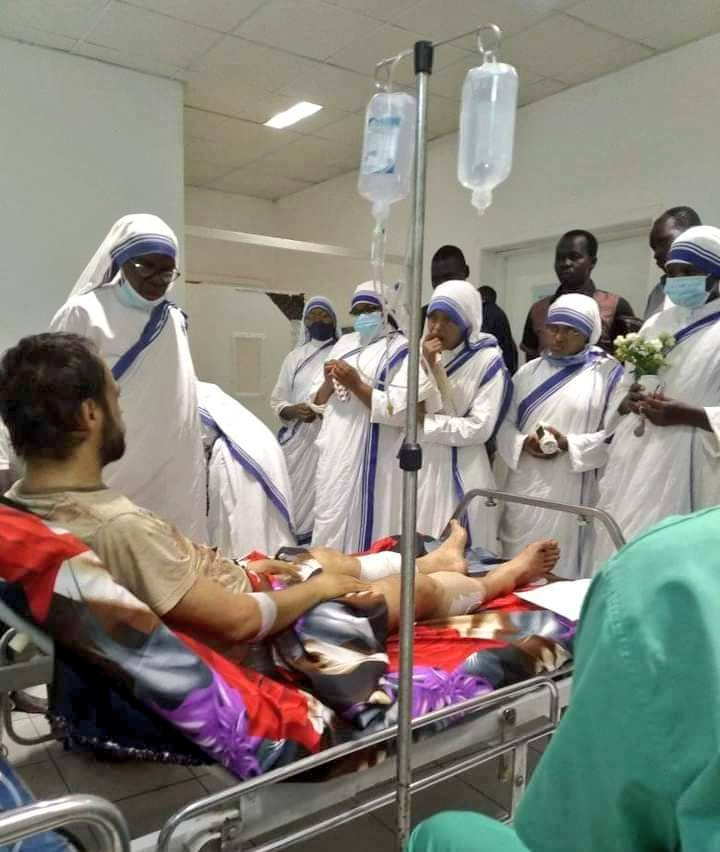 It's not clear yet how the assailant intruded into the three-wall fenced compound. According to the report, authorities are yet to commence an investigation into the matter.
Father Christian Carlassare, who was appointed Bishop of Rumbek on 8th March, 2021, nearly 10 years since the death of the diocese's last bishop, described his appointment as an illustration of "the God of surprises."
Fr. Carlassare, 43, was born in Italy. He studied at the Theological Faculty of Central Italy and earned a baccalaureate in theology from the Pontifical Gregorian University and a baccalaureate in missiology from the Pontifical Urban University. He made his solemn profession as a member of the Comboni Missionaries in 2003 and was ordained a priest of the institute in 2004.
The priest went to South Sudan in 2005, and has served as a pastor. He was vice provincial for the Comboni Missionaries in South Sudan from 2017 to 2019, and from 2020 he has served as vicar general of the Diocese of Malakal.
The Diocese of Rumbek became vacant in July 2011 upon the death of Bishop Cesare Mazzolari, who was also a Comboni Missionary.
He is in a stable condition, a source said, quoting a doctor attending to the Bishop-elect, adding that doctors have controlled the heavy bleeding.
Plans are underway to airlift him to Kenya's capital, Nairobi, through the services of the African Medical and Research Foundation (AMREF), a source involved in organizing the Bishop-elect's evacuation explained.
His episcopal ordination was scheduled to take place on Pentecost Sunday, May 23.
---
Trending Now