Hours to the full reopening of schools, Uhuru Kenyatta has issued new directives that are meant to curb the spread of covid-19 in schools.
In new measures released to the public after the joint meeting at KICC, the president has banned schools' co-curricular activities like sports, drama, music, and prize-giving for 90 days; exchange visits between schools have also been forbidden.
Parents have also been banned from visiting students at school except in exceptional circumstances. Upon reporting to schools, students will not have any break until the end of the term. Mid-term breaks have been banned as well.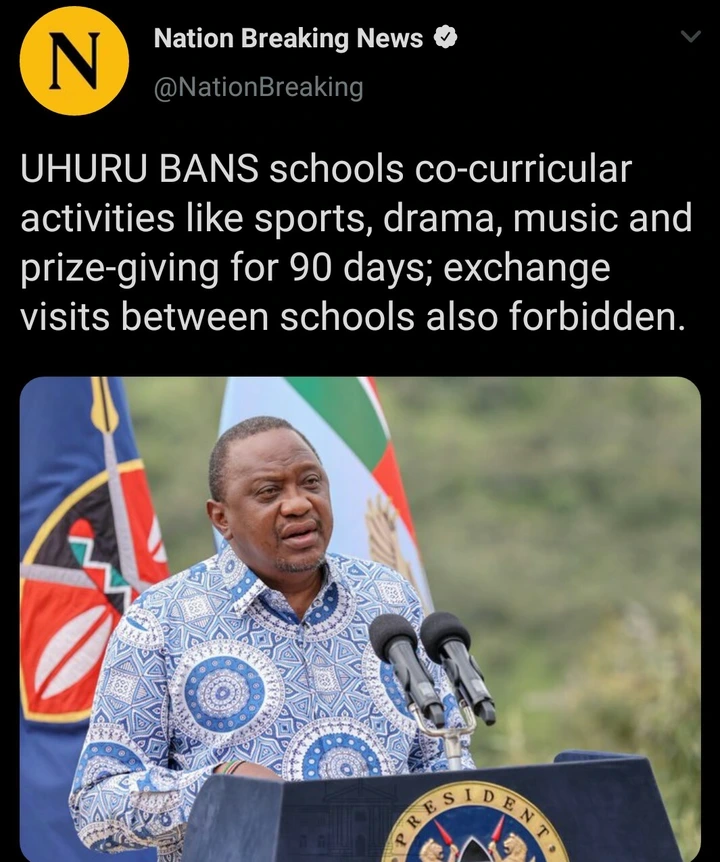 The president has also directed the school principals and head teachers to keep records of students who fall ill while in school and immediately notify the health surveillance teams at the county levels. Each school is supposed to have a designated covid-19 isolation room where suspected cases will be held before emergency response teams from the county arrive.
The popular entertainment sessions in schools that are usually carried out on Friday and Saturday have been banned. Students will now do without the popular night vigils that used to help them water down a busy week.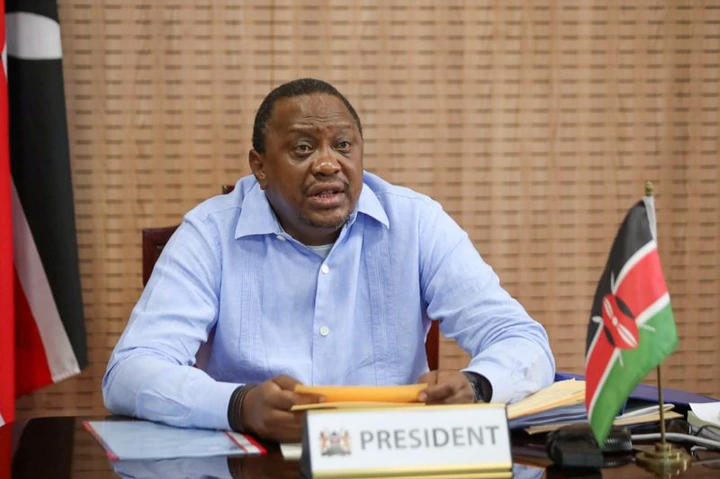 Concerning the religious activities in schools, President Uhuru Kenyatta has directed that they must comply with the regulations issued by the inter-faith council. This means only a small number of students will be allowed to attend those services. The popular Christian Union rallies where schools congregate in a particular school for a weekend have as well been banned.
To the public, the president has extended the dusk to dawn curfew and other containment measures for a further 60 days.