What Has Happened to Late John Garang's Bush House in a Ghost Town
---
Dr. John Garang de Mabior, the first president of Southern Sudan and founder of the Sudan People's Liberation Movement and its Army wing (SPLM/A), has got nothing to survive him in terms of legacy since he died in an Uganda's presidential chopper that crashed on July 30, 2005.
While his liberation legacy is squandered under President Salva Kiir Mayardit and his cohorts through senseless post-independence conflicts and corruption, the late Garang's new national history has gone to the ants and environmental dilapidation.
His war-time and pre-independence headquarters to which he was returning, when he died midway from Uganda, is called New Site, a bush town in Eastern Equatoria region near the Kenya border.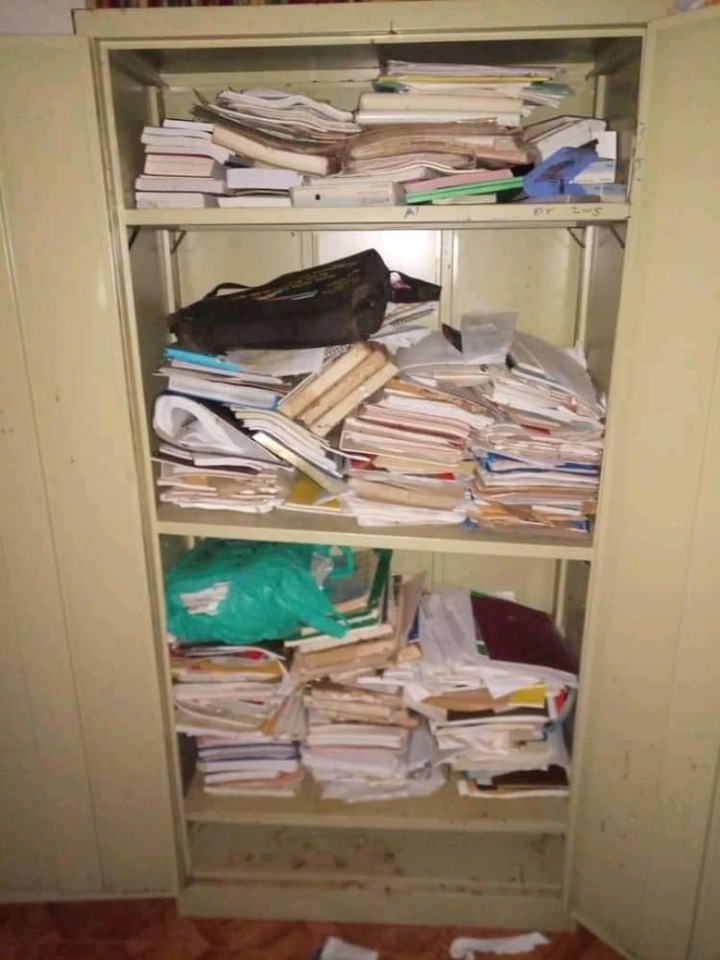 Dr. John's bookshelf in his bush cottage at New Site.
Fifteen years after his controversial death, the legend's house, which is also housing a library, is in tatters.
The ruins also include his beddings, other personal effects, including — most preciously — his AK-47 known as 'Kalany Jamus' (the Buffalo Kalashnikov rifle) that is commonly seen in most of his past pictures and videos.
A concerned South Sudanese citizen snapped the rotting cottage and its priceless household contents and came and decried the ruins on a local WhatsApp Group. From there, Weakleaks picked up the story.
Among the commenters on the Group, Chol de Kwot was devastated upon the sight of the wealth of knowledge wasting away in that in-house library.
"Those documents might be important for historians, including understanding Dr. John Garang favorite books and how those books shaped his ideas for effective SPLM/A operations. That site needs to be preserved as a national site," wrote Mr. Kwot.
Among many others who commented, Gabriel Anyaar chimed in with a very rare piece of background information on Garang's famous gun.
"Garang's Hungarian-made AK-47, famously known as "Kalany Jamus" by the SPLA, a name it acquired from the recipient battalion, "Katiba Jamus".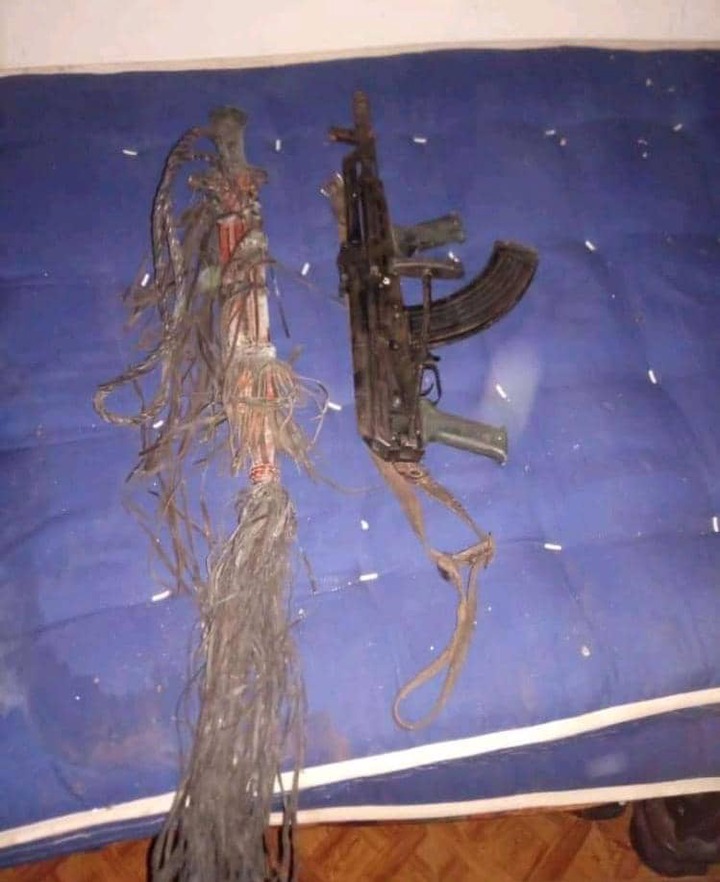 The late John Garang's AK-47 rotting in his bush cottage at .
There were numerous suggestions towards the need for urgent intervention by the Government and/or Garang's family to save this piece of history by turning the artefacts into war history museum or relocating them to the national archives.
However, as usual, such suggestions remain at the venues or such forums as the current Government of South Sudan is doing little, if not nothing, to save the legacy and history of their liberation movement in particular and the country in general.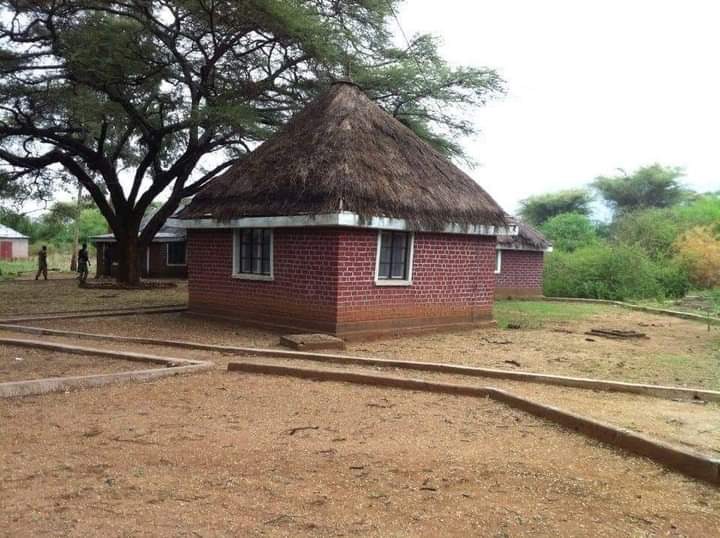 Dr. John Garang's abandoned house showing a large compound in Eastern Equatoria State, South Suda
---
Trending Now